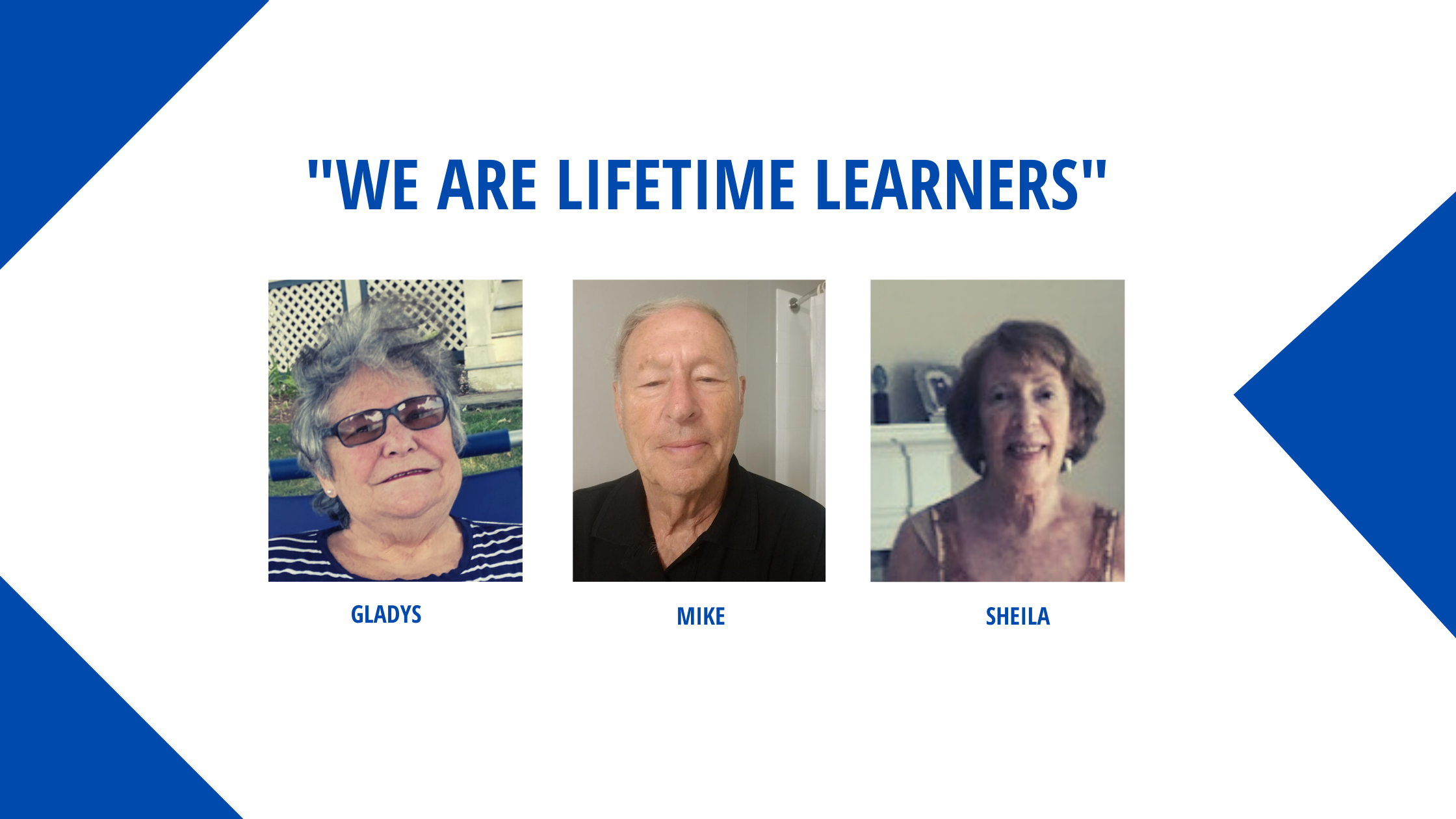 EDITOR'S NOTE: We will publish a series of personal stories on what Lifetime Learners means to our members. If you would like to submit a profile of yourself or another member, contact info@LifetimeLearners.org
---
Gladys Goldberg
Two years ago I left Long Island to move to Norwalk. I had lived on Long Island all my life. I relocated to be closer to my youngest child who lives in Darien. After retiring as a Director of Social Work at a New York City hospital, I still had a very busy life. I volunteered two days a week at a food pantry and belonged to many organizations. The one thing I missed was taking college-level courses.  Colleges on Long Island did not offer courses to seniors, except for Adult Ed classes which were all at night.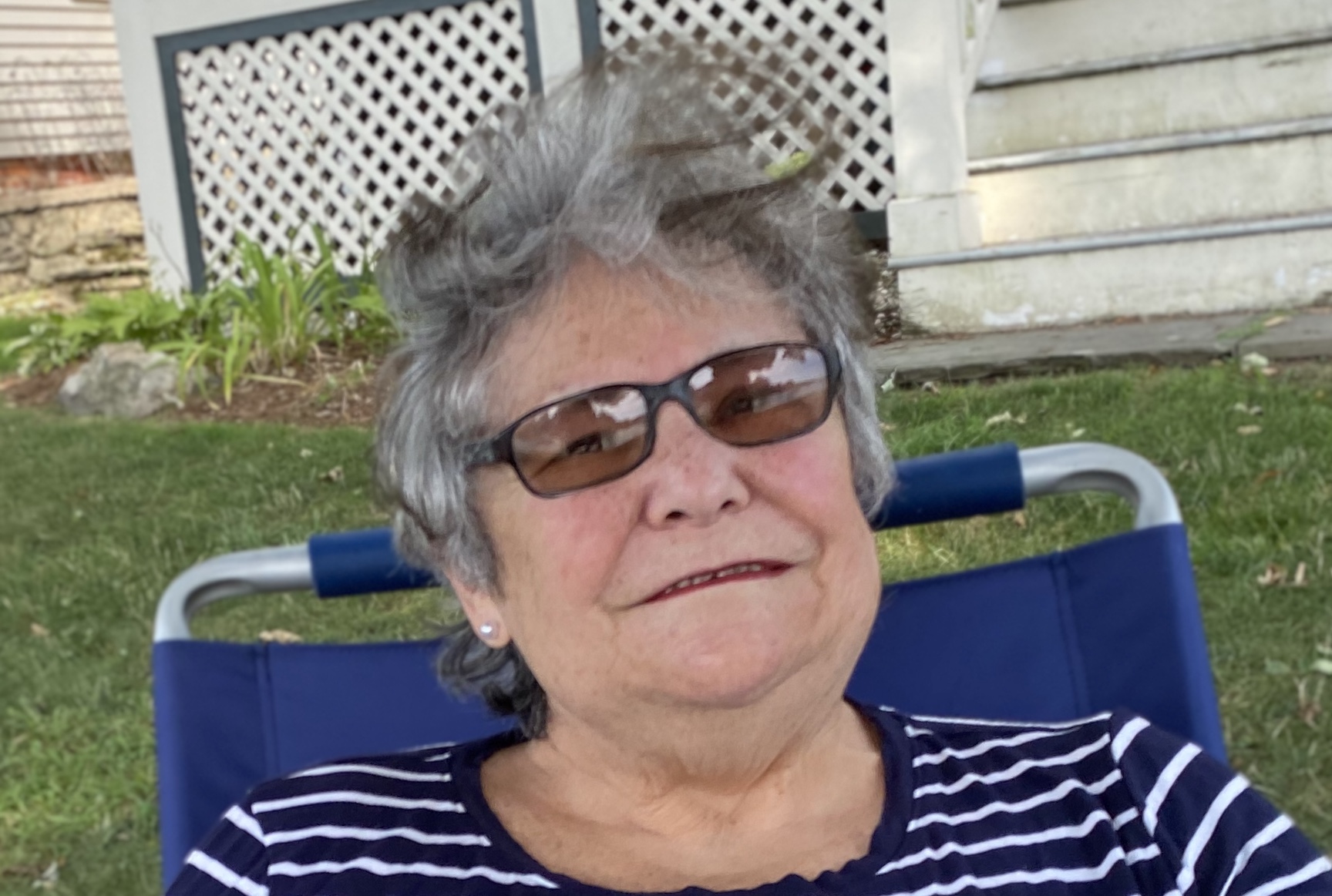 When looking at apartments in Connecticut, I was quickly won over by a place on Richards Avenue (down the block from NCC.) I really loved the apartment. But what really sealed the deal was when I visited NCC and was given the information on Lifetime Learners. I was more than thrilled to discover there were so many different classes;  History, Politics, Art, Music and so much more! The absolute truth is, I immediately called my real estate broker and told her to put in a bid for the Richards Avenue apartment. Lo and behold, I
Since moving here 2 years ago I have taken 3-4 classes a week every session. I can honestly say I am so impressed by the expertise of the teachers and the content of the curriculum! As I mentioned to Darby Cartun, my art history instructor, I can now actually answer art questions on Jeopardy! Continue reading
Remote learning will connect us all in these challenging times.
Shortly after the Covid-19 pandemic forced us to cancel all classes and events this spring, our Board of Directors sprang into action. Realizing that remote learning might quickly become our only option, we put together a weekly pilot program of online classes and social events on Zoom. 
Zoom is an amazing tool for online learning!  In these socially isolated times, it has become indispensable for connecting people and creating virtual classrooms. But would our instructors and members be able to handle the technical side of Zoom?Continue reading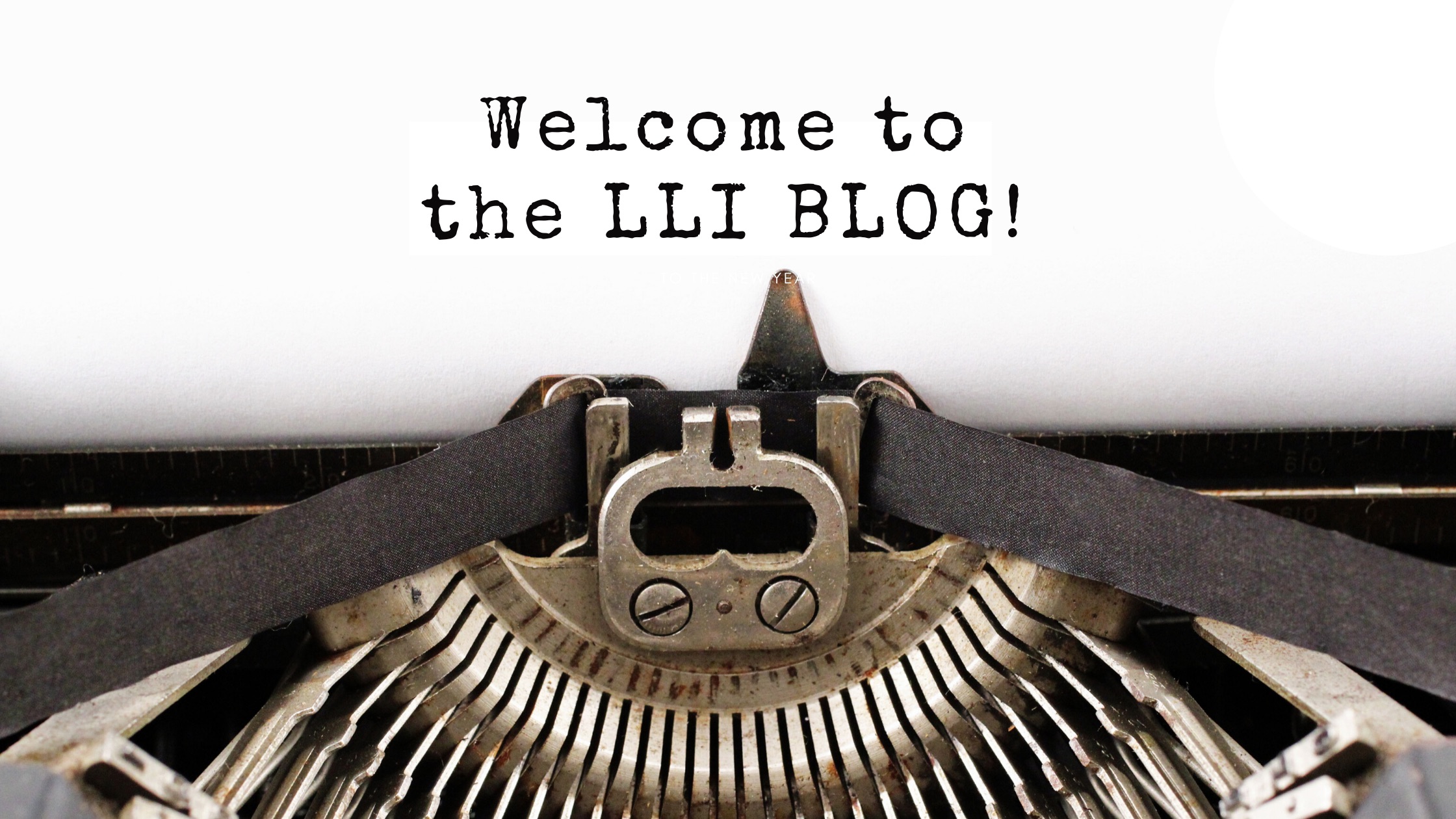 WHAT

 IS

A BLOG?
First of all, the word "Blog" is a shortened form of "WebLog."
So, a Blog is simply a log, or report of our activity.
Now, all of you Star Trek fans out there know about the "Captain's Log."  It was basically Captain Kirk's colorful record of the adventures of the Starship Enterprise.
Well, our Blog will report about what's going on here at Lifetime Learners, as we go boldly in search of new worlds of learning.Continue reading