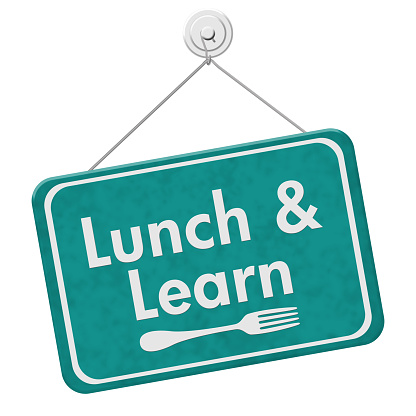 FRIDAYS – FALL 2020
LUNCH & LEARN SERIES
No Registration Required

 
1:00PM – 2:30PM
OPEN HOUSE September 25 – Legal Cases in the News
Members and Non-members are Welcome
Get the inside story on some of the most significant news stories and prominent legal cases in the recent past: the presidential impeachment proceedings, the case against Jeffrey Epstein and Ghislaine Maxwell, the commutation of Roger Stone and the cases rega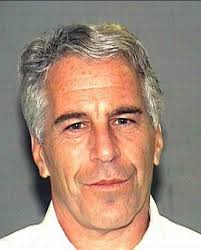 rding President Trump's financial records. Learn about "Operation Highrise" from a leading prosecutor on this case that involved a plot by four Al-Qaeda operatives to detonate bombs on the subways out of Grand Central Station. Should a major case arise between now and the presentation, the speaker will address it.
Berit Berger is the executive director of Center for the Advancement of Public Integrity at Columbia University Law School.  She is also a Legal Analyst on NBC/MSNBC. Berit worked as a federal prosecutor for over 11 years in the United States Attorney's Offices for both the Eastern and Southern Districts of New York.  As an Assistant U.S. Attorney, Berit worked on a wide variety of federal criminal matters including cases involving terrorism, violent crime, corruption, fraud and racketeering.  She conducted many jury trials and briefed and argued appeals before the Second Circuit Court of Appeals. Berit held numerous supervisory positions within the U.S. Attorney's Office, including Chief of the General Crimes Unit and Organized Crime and Gangs Unit. Prior to becoming a federal prosecutor, Berit was a litigation associate and worked as a law clerk in the Southern District of New York.
October 2 – Be Gentle with the Giants:  Africa's Elephants
Many people have always associated elephants doing tricks in circuses (now thankfully banned). Learn about the habits of these gentle giants roaming and living free in Africa. This program includes pictures and video clips taken by the presenter on numerous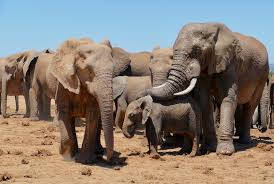 trips up close with these wonderful and caring but endangered creatures.  In addition to the popular notion that an elephant never forgets, the presenter promises that YOU will never forget about elephants once you have seen them in their wild habitat.
Les de Villiers was born in the Karoo region of South Africa and now lives and works in Connecticut. He admits to once being a hunter of animals in his youth, but as a young adult he learned to give up hunting with a rifle and switch to only shooting with a camera. He has been a longtime active conservationist, a professional organizer of South African safaris and an author and publisher of many books on the subject of conservation.  He previously presented a memorable program for LLI on African mountain gorillas.
October 9 – Romeo and Juliet – Themes and Choreographers
How have choreographers used Shakespeare's play as a starting point to convey their own story? We view selected scenes from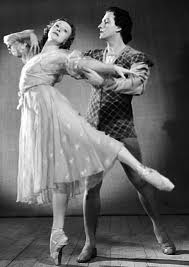 two choreographed versions of Romeo & Juliet: the 1966 ballet Romeo & Juliet by British choreographer Kenneth Macmillan and the 1961 film West Side Story choreographed by Jerome Robbins and show how the choreographers used Shakespeare's play as a starting point to convey their own story.
Felice Lesser's dance and multi-media works have been performed at many venues including Lincoln Center Out-of-Doors, The Duke on 42nd Street, Edinburgh Fringe Festival, Baryshnikov Arts Center, and the 1991 Tokyo International Choreography   Competition. She won the Lawrence S. Epstein Prize for Choreography, her short film A.I. was chosen for the 2019 Carson City International Film Weekend, and, as a playwright, she was featured in New Perspectives Theatre's 2013 "Women's Work" Project.  Her dance company was recently awarded an LMCC Creative Engagement Grant for her upcoming work, TRAP IST.  Currently an Adjunct Professor of Dance at UConn/Stamford and an Artist-in-Residence through the Arts-in-Education programs in Nevada and Idaho, she earned a B.A. from Barnard and an M.A. from Columbia.
October 16 – Plastic Pollution of the Waterways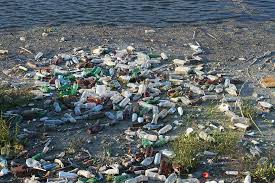 Our oceans, lakes and rivers face growing challenges from pollution, offshore development and climate change. At the same time, expanding industries, such as offshore oil drilling, threaten to crowd our oceans and degrade their health (and those who call it home!)  According to recent estimates, over 8 million tons of plastic enter the oceans every year. There may now be around 5.25 trillion macro- and microplastic pieces floating in the open ocean weighing up to 269,000 tons. Waste plastic makes up 80% of all marine debris from surface waters to deep-sea sediments. Join us as we look at the marine plastics problem from source to solutions.
Jack Egan is a volunteer chair of the Connecticut Chapter of Surfrider Foundation which is dedicated to the protection and enjoyment of the world's ocean, waves and beaches through a powerful activist network.  With his group of volunteers, he performs monthly beach cleanups, lobbies local municipalities to pass ordinances banning single-use disposable plastic and conducts educational sessions at schools, colleges and civic organizations.
October 23 – Norwalk Public Library
What is the future of the Norwalk Public Library in the age of the internet? We are introduced to the exciting new plans fo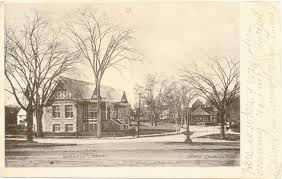 r its modernization and expansion that include co-locating a Connecticut Public TV and WNPR broadcast studio. Learn how usage of library services and programming has changed Norwalk during the era of databases and social media, including the new role it plays as an anchoring cultural institution.
Alex Knopp is President of the Norwalk Public Library Board of Directors.  He served as a State Representative from 1987 to 2001 and as Mayor of Norwalk from 2001 to 2005. Since 2006 he has been a visiting Clinical Lecturer at Yale Law School and, currently, is on the board of the Connecticut Retirement Security Authority and is a member of the Connecticut Law Tribune Editorial Board.
October 30 – The Bronx Zoo and Beardsley Zoo: Supporting Conservation in the Wild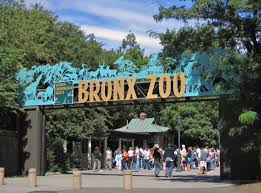 At the Bronx Zoo outside JungleWorld there is a plaque that says, "In the end we will conserve only what we love."  Whether you have recently visited the zoo or last came decades ago with your kids, you'll find there is much to discover and to fall in love with all over again!  Come on a virtual tour of the Bronx Zoo and learn about the Wildlife Conservation Society's efforts to save wildlife and wild places.  Also, learn about Bridgeport's Beardsley Zoo. Volunteer docents share pictures and stories to encourage you to visit the zoos…and to consider volunteering at either zoo.
Amy Ewing has been a volunteer docent at the Bronx Zoo since 2014.  She has over 900 hours as a tour leader and an animal exhibit "interpreter" and in other education roles. 
Carol Story has been volunteering at Connecticut's Beardsley Zoo since the spring of 2019. Her docent studies have been interrupted by the Covid-19 pandemic, but she hopes to become a docent in the near future.