Lifetime Learners Institute (LLI) is an independent nonprofit institute for lifelong learning within Norwalk Community College. Our purpose is to offer non-credit, educational programs for area residents aged 50 or older. We offer over 40 courses each Spring and Fall, taught by LLI facilitators, as well as daily events during a five-week Winter Session. Our 900 or more members come from all over Fairfield County. Member volunteers run LLI.
Norwalk Community College gives us a home, provides us with offices, meeting rooms, classrooms, services, use of the fine library and Wellness Center, help in many forms, advice when asked for, and the invaluable prestige of a large sheltering institute – making us feel a part of the College. Our members volunteer services to NCC, such as mentoring, library assistance, rush mailings, registration-day help, and participation in Foundation fundraising.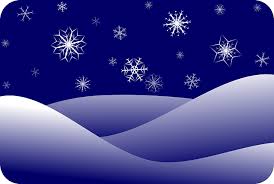 LLI 2015 Winter Session  
 The LLI 2015 Winter session runs
January 20 to February 13.
Winter catalogs will be mailed in late December.
 
Winter classes are included with your LLI membership
(no additional enrollment fees).
However, you must be a current member
to receive information on the Winter session,

either by US mail or Email.
 
 
LLI membership is $50 for one full year
(Winter, Spring, Fall).
To become a member, please click on the
"Registration Form" in the column
on the left side of the page.
Send the completed form to:
     Lifetime Learners Institute, Room W102
     188 Richards Avenue, Norwalk, CT 06854
 
LLI 2015 Spring Session

   
 
 
 
The 2015 Spring term begins March 16, 
and the Spring catalog 

will be mailed in mid-February.
      
 
 
 
To view a sample of LLI courses offered, 
see the heading on the left,¬†"¬†Fall 2014″

for courses and schedule information.
 
 
 
 
 
 
Course Syllabus:
This Fall, over 30 LLI courses offered a syllabus.

To view the syllabus for a course:
1) In the left-side column Select "Fall 2014 Courses"
2) Select the course title you would like to view
3) If the word "Syllabus" appears at the bottom of that course page,

4) Click on "Syllabus," and the link will take you to the course syllabus.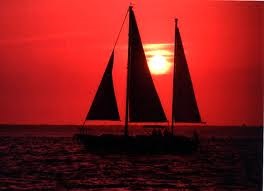 OPEN HOUSE, All are invited!
September 19, 2014
Refreshments at 12:15
Presentation at 1:00
Climb aboard for an exciting sea voyage which took over three years to complete. This 1970's real-life adventure on rough and tranquil waters is presented through photographs and detailed maps which chart and describe the world's geography and divergent populations.   Along the way we see and feel the drama of the captain and first mate as they share their experiences in both sometimes life threatening situations and the mundane aspects of living on a small sailboat for over 1,000 days.

Scott Kuhner grew up in Westport, CT where, as a youngster, he learned to sail.¬† Scott, a successful¬†¬† businessman,¬† convinced his young wife, Kitty, to quit their jobs and sail around the world. This true life story by two new Lifetime Learner members reviews their exciting and interesting adventure. Their professional presentation, with pictures and detailed maps, will be personally narrated by them during this extended 1¬Ĺ hour Lunch & Learn presentation.
Do you have a particular skill, avocation, hobby, deep interest in some area? Do you enjoy sharing your knowledge and enthusiasm? As a facilitator, you would share and learn with your peers. To propose a course, call 857-3330 and leave a message, or send an email