Lifetime Learners Institute (LLI) is an independent nonprofit institute for lifelong learning within Norwalk Community College. Our purpose is to offer non-credit, educational programs for area residents aged 50 or older. We offer over 40 courses each Spring and Fall, taught by LLI facilitators, as well as daily events during a shorter Winter Session. Our 900 or more members come from all over Fairfield County. Member volunteers run LLI.
Norwalk Community College gives us a home, provides us with offices, meeting rooms, classrooms, services, use of the fine library and Wellness Center, help in many forms, advice when asked for, and the invaluable prestige of a large sheltering institute – making us feel a part of the College. Our members volunteer services to NCC, such as mentoring, library assistance, rush mailings, registration-day help, and participation in Foundation fundraising.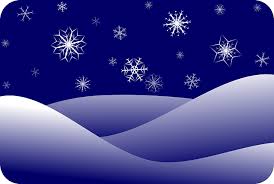 LLI 2015 Winter Session
Please click on the heading "Winter Session 2015″
in the left column to see the complete
offering of Winter classes.
Winter Session runs from
January 20 through February 13, 2015.

 
 
 
 
 
 
 
Winter classes are included with your LLI membership 
(no additional enrollment fees). 
However, you must be a current member
–and present your LLI membership card–¬†
to attend Winter Session classes
.
 
LLI membership is $50 for one full year
(Winter, Spring, Fall).
To become a member, please click on the
"Registration Form" in the column
on the left side of the page.
     Send the completed form to:
     Lifetime Learners Institute, Room W102
     188 Richards Avenue, Norwalk, CT 06854
 
LLI 2015 Spring Session

   
 
 
 
The 2015 Spring term begins March 16, 
and the Spring catalog 

will be mailed in mid-February.
      
 
 
 
 
 
 
 
 
 
 
Do you have a particular skill, avocation, hobby, deep interest in some area? Do you enjoy sharing your knowledge and enthusiasm? As a facilitator, you would share and learn with your peers. To propose a course, call 857-3330 and leave a message, or send an email